Helpful and Skilled Volunteers Wanted!
More and more visitors are finding their way to the Repair Café in Delft. We repair every 1st and 3rd Saturday of the month at two locations. We could use extra help from expert volunteers! If you are not yet very knowledgeable, we would be happy to teach you the tricks.
Are you handy with electrical appliances, with audio, video, toys, furniture, or with the sewing machine? The Repair Café is committed to sustainability. Repairing together is always pleasant. Even when a repair does not succeed, it remains fun and rewarding work. Are you interested in coming to help for a few hours once or twice a month? We are happy to give you a tour to show you what there is to do and how we work.
Let us know via info@repaircafedelft.nl.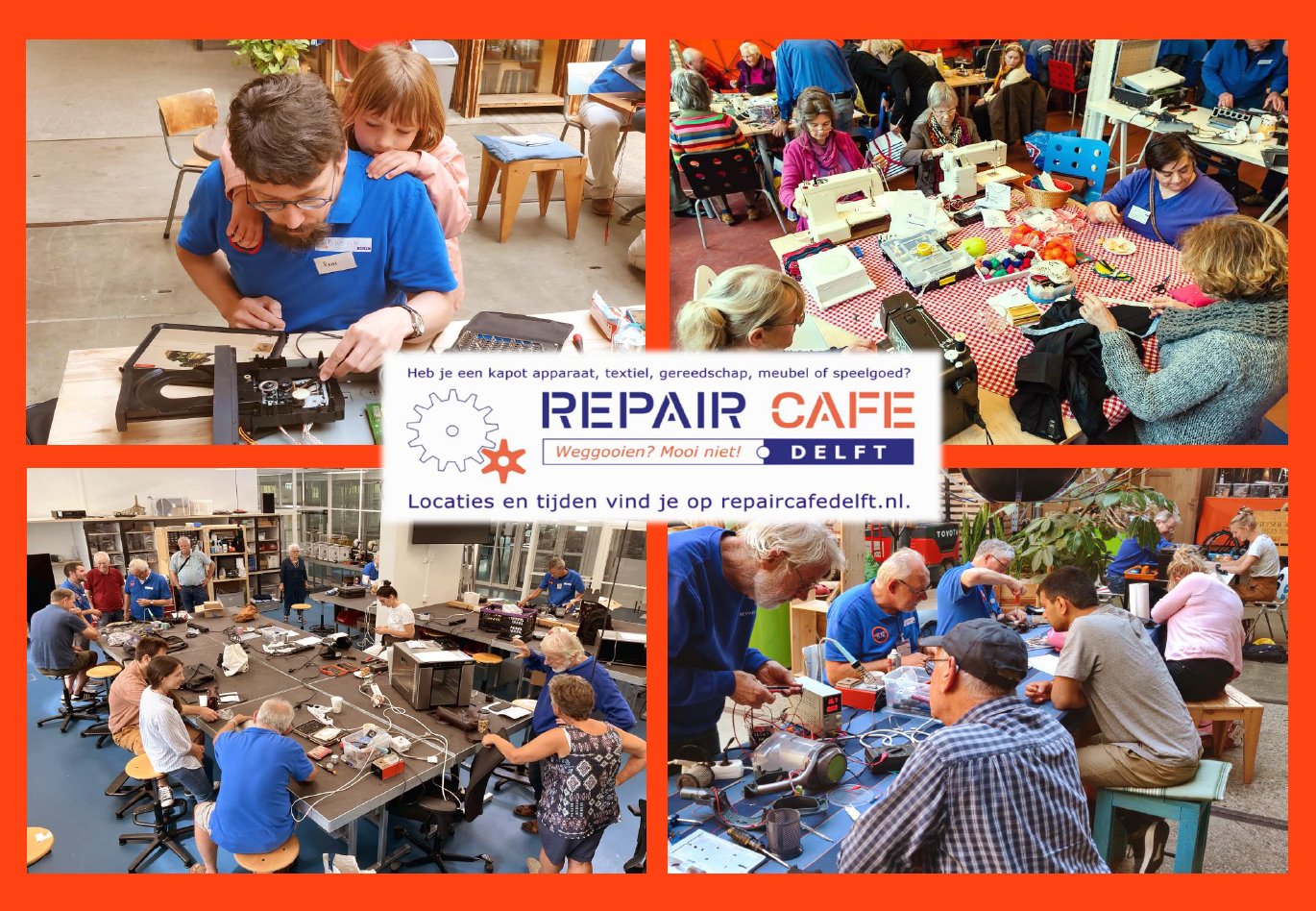 Repair Café Delft is open every 1st and 3rd Saturday of the month, from 11 a.m. to approximately 3 p.m. The locations and opening times for visitors can be found in the AGENDA on repaircafedelft.nl.
Volunteers are also welcome for the function of hostess. In this role, you provide coffee and tea or welcome visitors and act as a point of contact for visitors and repairers in the Repair Café.
You can pass on your interest in becoming a volunteer to the organizers of Repair Café Delft by sending a message to info@repaircafedelft.nl.